Play it for free!
The game's early access just released a few days ago. You may encounter some issues but it is improving with new patches every week!
Duel with Mages online
Experience the four base game elements of Mage Noir and find opponents easily at any time.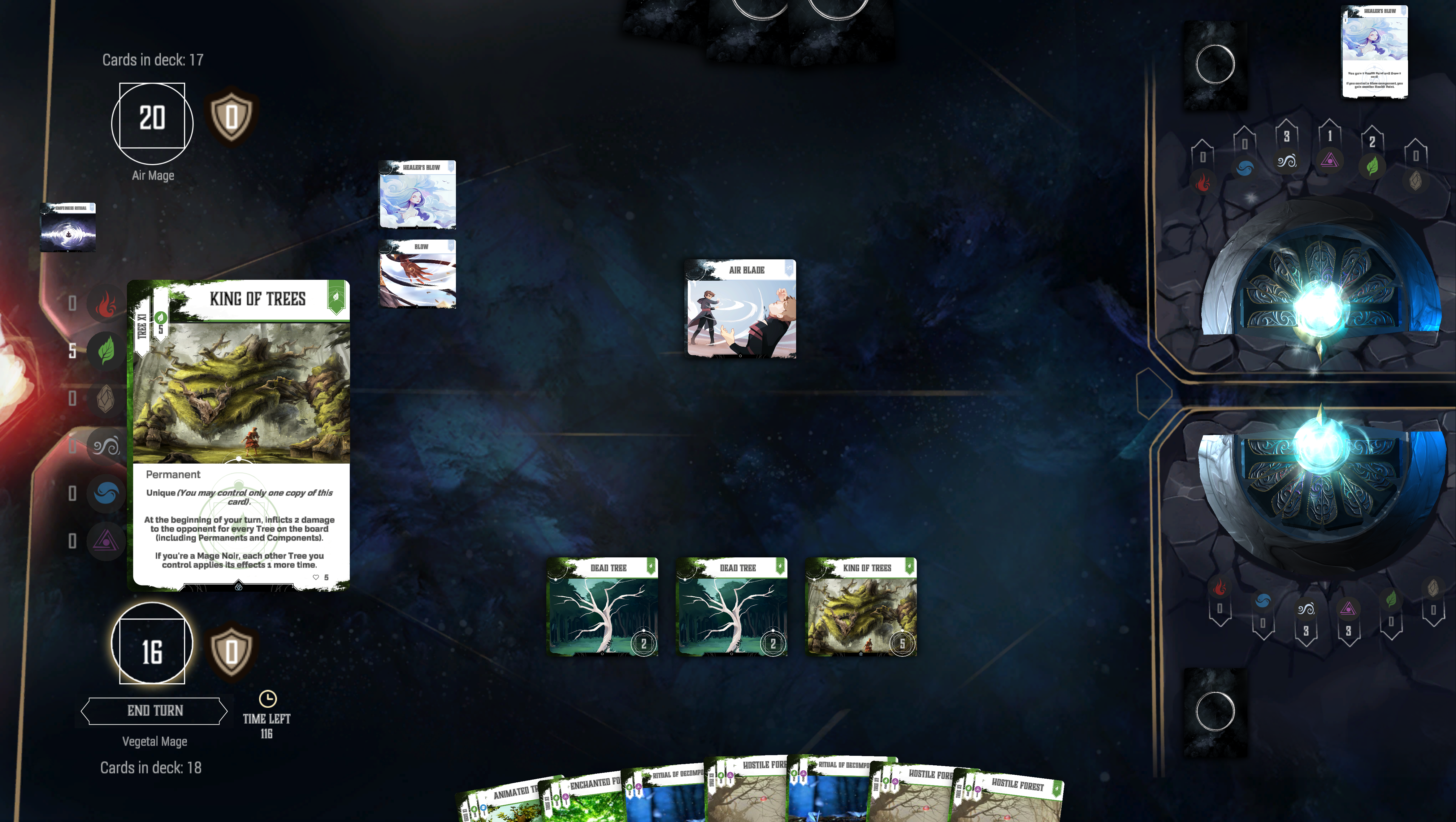 Kickstarter backers will be the first ones to play the game.