Play it for free!
The game's early access just released a few days ago. You may encounter some issues but it is improving with new patches every week!
Physical box content
Mage Noir is also a physical card game! Take a look at what spells await you in your Mage Noir box.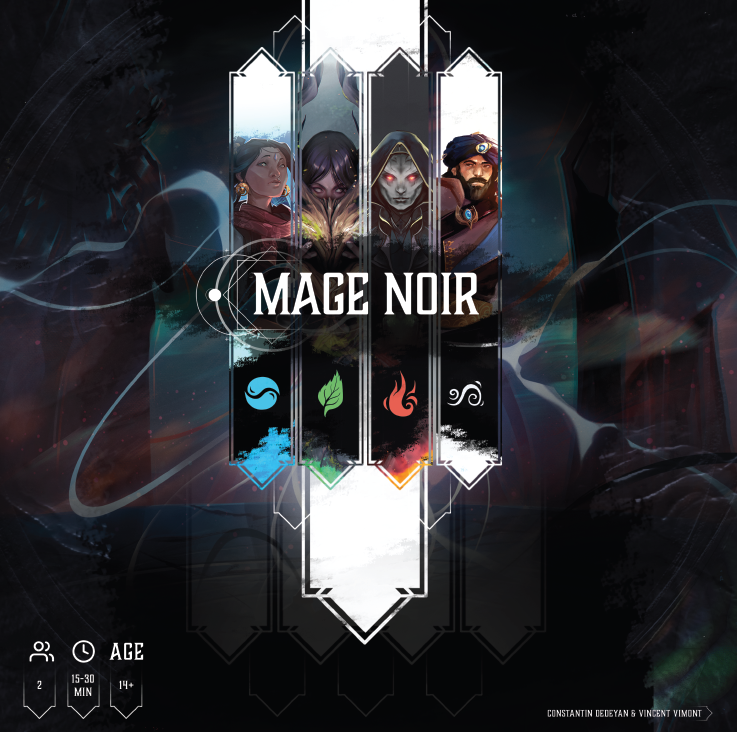 The concept
Mage Noir is a strategic card game. Meant to be played on PC and on paper.
Get the latest news on our social medias.
Face to face
Tired of letting your creatures have all the fun? Here it's mage versus mage. Straight to the point.
Topdeck is good, strategy is better
In a card game, chance is useful. Strategy is essential. Mage Noir leaves more space for tactics than randomness.
Combine and rule
In Mage Noir, it is more important to have good combos than go for brute force.
Ascend
Mage Noir is more than a status. It's evolving towards more powerful spells and extraordinary abilities. But at what cost?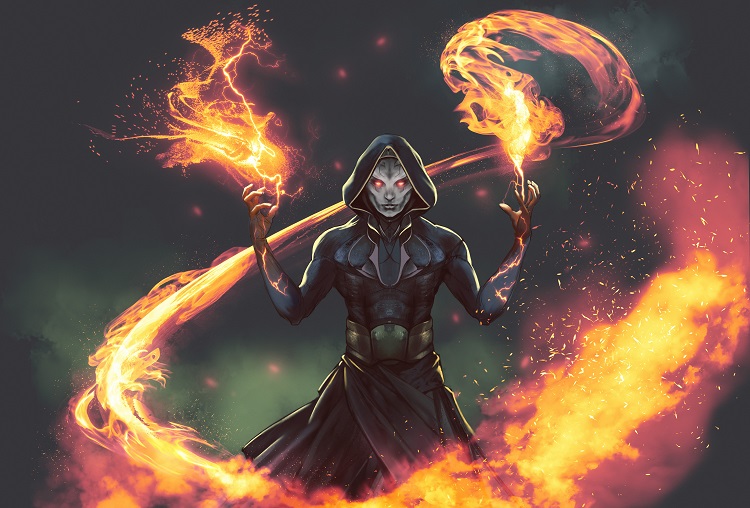 Want to try out the game? Get the print and play version!
What's new about it?
Mage Noir offers a lot of new takes on the existing card game genre.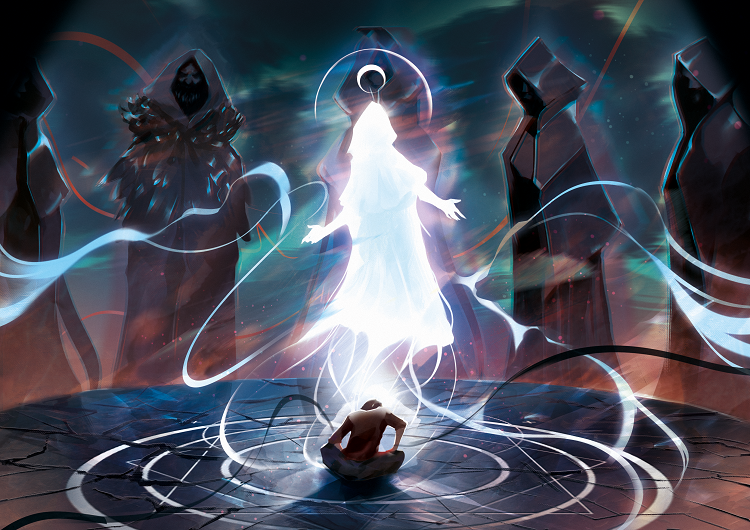 Spell centric action
Take a break from the creature centric playstyle of the current card games on the market.
Spell crafting freedom
Thanks to our simple and elegant spell crafting system, you'll have multiple ways to craft the powerful spells you love and make them function in your deck.
A shared Mana pool
Experience a unique and exclusive shared resource pool mechanic that will keep you on your toes. Will you manage your resources well enough to keep you opponent in check? Will it be the other way around?
Still there?
We advise you to take a look at this if you want to dig deeper into our differences with other games.
Learn More
The universe
Discover an epic universe, filled with magic and wrapped in mystery.
A secret society
Mage Noir have existed since immemorial times. Often the origin of myths around the globe, they pledged to protect the art of magic.
All mages
A millenial orb has been broken, spreading magic into the world. The dormant mage inside every one of us might answer the call at any moment... If it hasn't happened already.
Explore beyond time
Mage Noir possess their own dimension away from the grasp of time. They use it to travel through time and space, but also to regroup inside their stronghold.
Learn More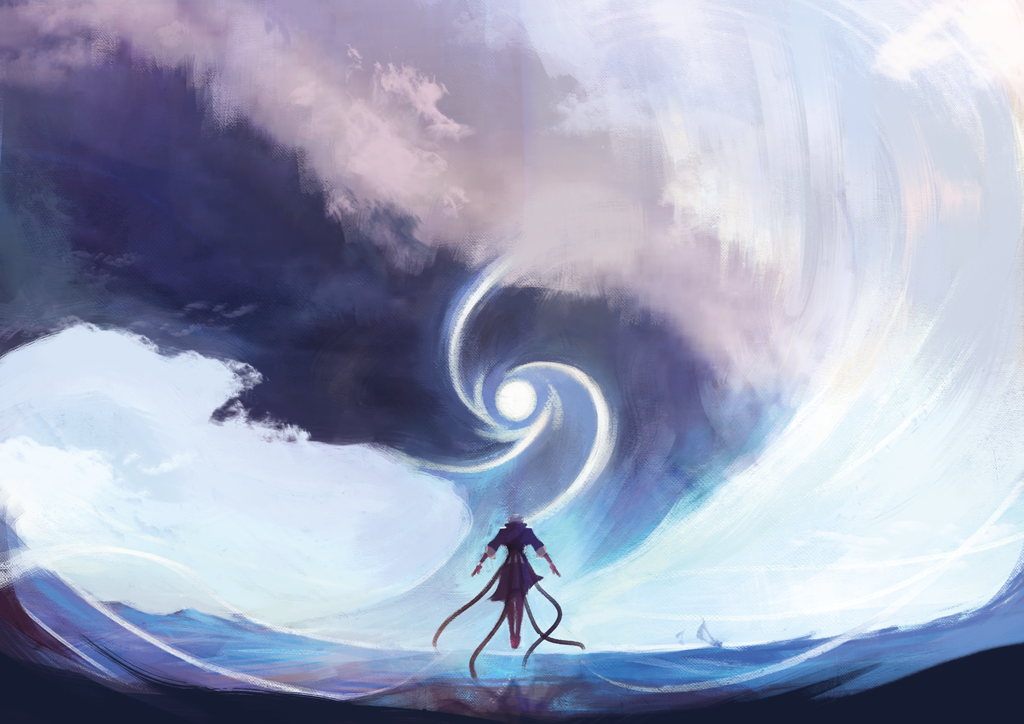 Illustrations
Breathtaking visuals by passionate artists
Game Designers
A game made by players, for players