Weekly update, June 05, 2020
Hey Mages! Welcome back to another weekly update.
"But today is friday, where were you yesterday?"
We had some trouble with space time continuum when designing Arcane spells so we had to make a detour and come today instead of yesterday. Thank you for your patience.
What's up since last week?
We're still going full force on the video game version for the vast majority, but since we can't completely shut down everything that is going on around the project, we've still got some more things to share with you.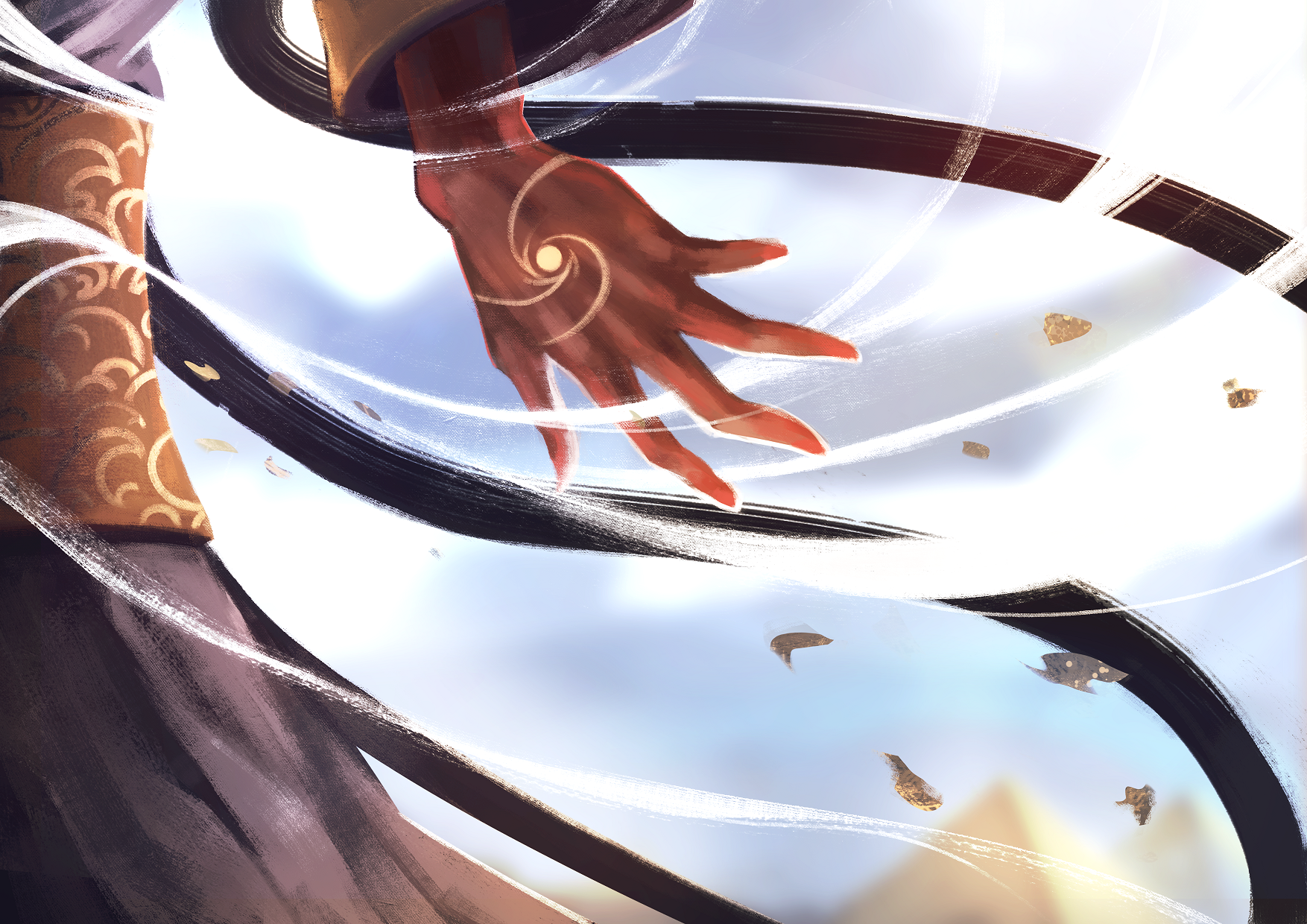 So for the video game demo, how is it going?
It's advancing pretty well, it is actually fairly nice to use and look at and it works properly for the most part. We still have some troubles with Mana that does not seem to be displayed properly. This should be taken care of quickly. (Note from the redactor who also takes care of this part: I hope)
We also need to implement some more card effects to make sure those who try it can get to the end of a game. But we need to make sure the basics of the code work perfectly before doing that.
We're also working on 3D assets to make the game feel more lively and authentic. Even if it does look pretty already.
On top of that, we're still implementing lots of visual assets and polish to make sure people understand how to use it at first glance.
Speaking of visuals
We're very happy to announce that we'll be working with a new artist! We welcome Geoffrey Amesse in the team very warmly. This is a quick presentation but we'll show you more artworks and a more detailed post showing his work in the near future.
Having a new member in the team also means taking the time to introduce him to the project in terms of lore, gameplay and most importantly in what we expect for our artworks. This is always very interesting as discussing with new people always bring new points of views that makes the game advance even further. We're convinced we will do great work together!
That's all for today Mages!
We hope that this friday weekly update was as interesting as a thursday weekly update. We wish you a very nice weekend and we're going back to unity.
Until next week, please stay safe and have fun Mages!