Weekly update, May 28, 2020
Hey Mages! Yet another quick weekly update. Let's get in!
What's up since last week?
Video game dev, video game dev and a bit of video game dev with it.
Whoa that's a lot of focus on a single aspect though.
Indeed it is! Our usual work method rests on the fact that we like giving time and space to new ideas.
When some new idea comes up we like to tackle another task to let the idea sit and develop in our mind. After a while, you get a completely new point of view and this is usually enough to say if the idea was either good or not useful at all.
So we usually do many different things in a single week. But this time, we've got a deadline coming and it requires us to have a playable demo version of the Mage Noir video game. With this deadline we're aiming to be effective rather than efficient. This is why we're putting all of our efforts on this single task.
This is also part of the reason why this weekly update will be pretty quick. We thank you a lot for your patience and understanding. You're all wonderful!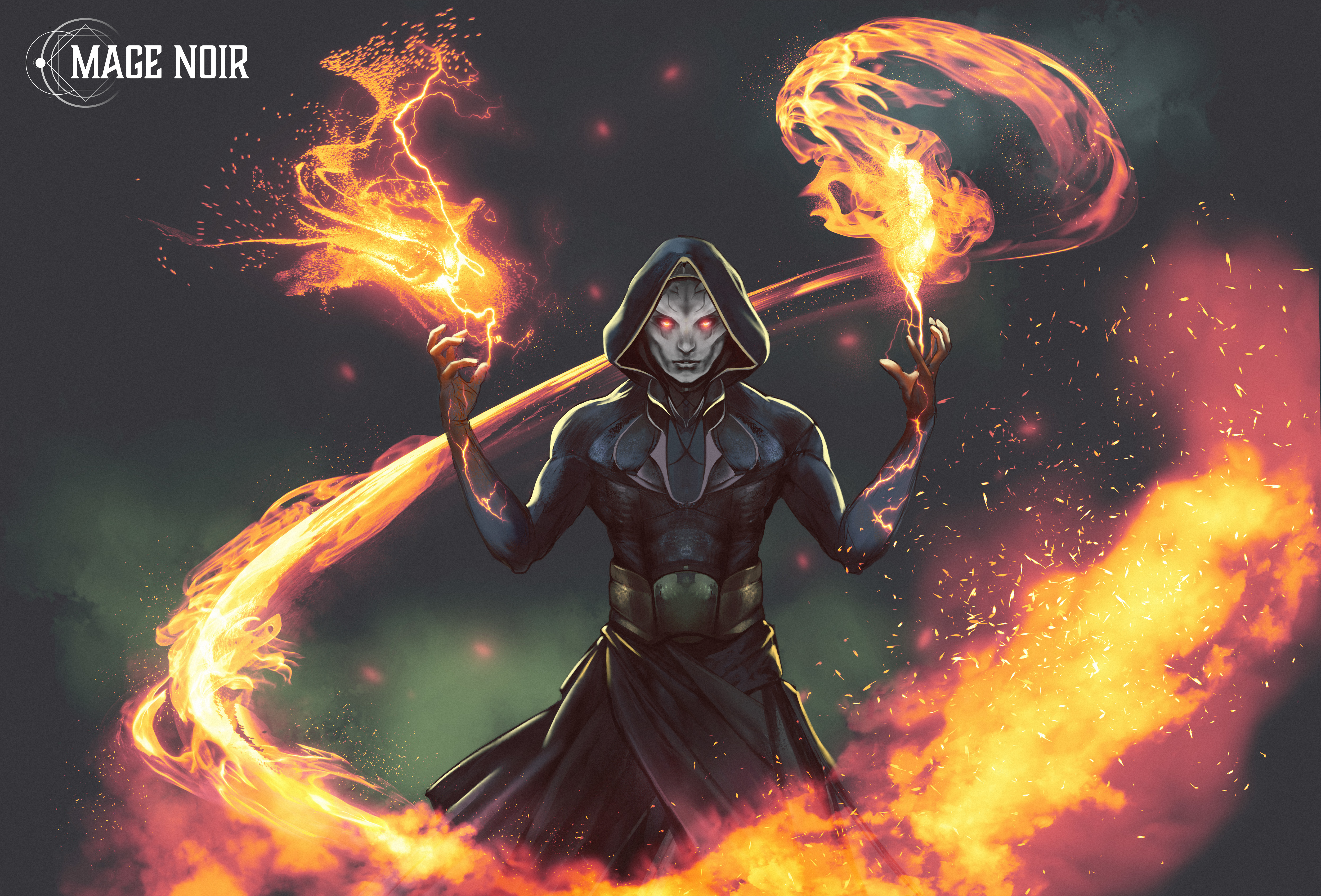 We're eager to finish this and come back to that Water element waiting for us to make it balanced. Guess we'll have to take care of that video game version even faster!
That's all for today Mages!
We wish you the most amazing week and we're heading back to Unity.
Until next week, have fun Mages!