Weekly update, March 19, 2020
Hey Mages! It is thursday today and thus we have some time to discuss about the game. So what's going on lately?
What's up since last week?
Well last week, a very important poll was going on and we got lots of returns from you mages. We wanted to know what you Mages would rather have between a self contained card game and a collectible card game.
You've been very clear with over 70% of you wanting a self contained card game. We thank all of you Mages for taking the time to answer. It was very important for us.
So what's next with that answer?
Changing from collectible to self contained is not something we can do quickly without changing a whole lot of stuff in the game. Plus it changes the whole business model, meaning we can't just keep the Kickstarter campaign the way it is.
For this very reason we'll be postponing the Kickstarter campaign. We've already stopped it today and we will come back in a few months to start another campaign containing all the new things the game will have to offer. Consider this a rebirth of the project.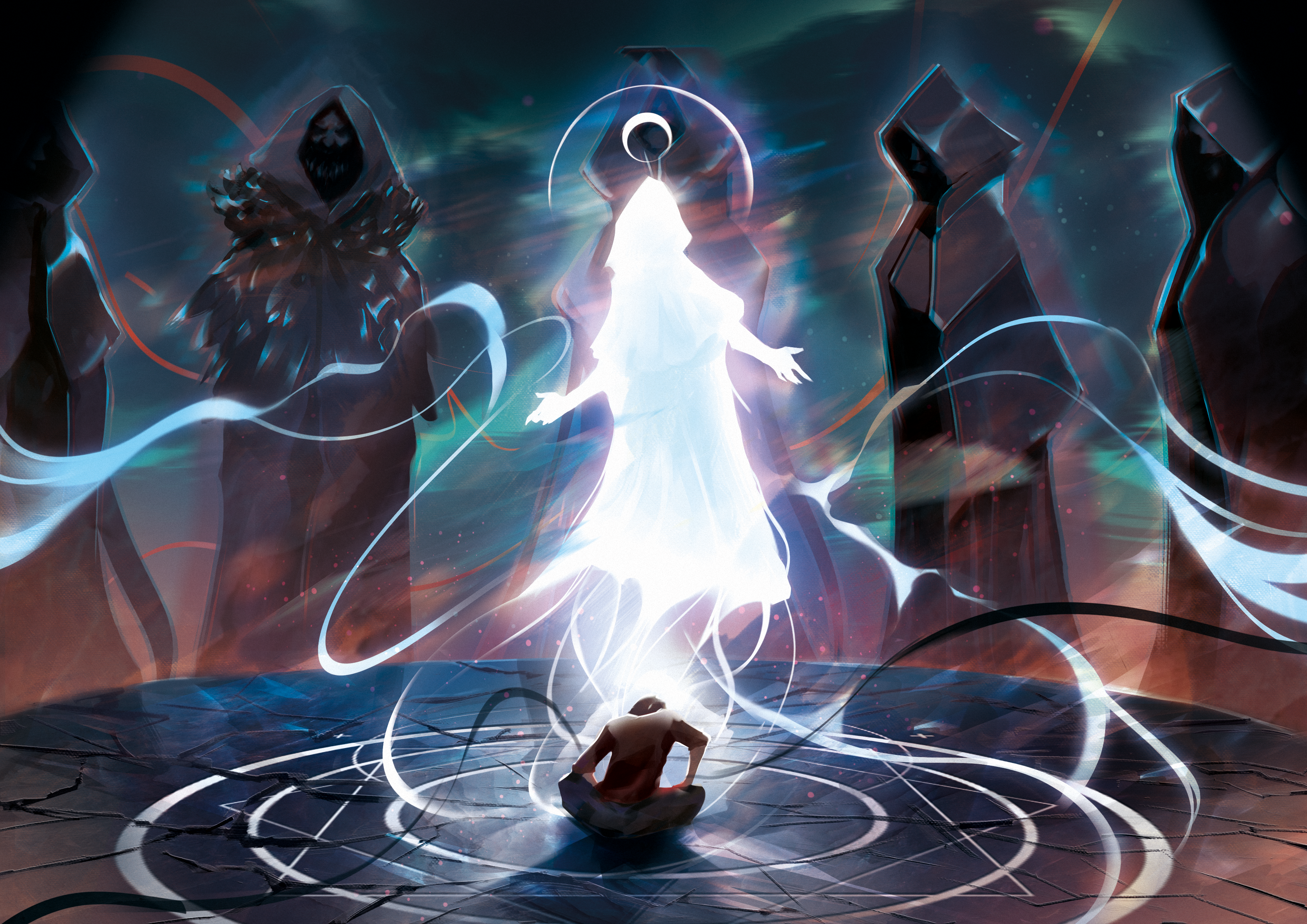 To make things simple just remember that we will be back with a better, cheaper and more interesting game to present to you. We thank you infinitely for the support you've given us so far and we hope we can count on it again when we come back.
What would you need to change in the game?
There are a few things that need to be adapted for the new system, and there are some mechanics we'd like to improve.
For instance, self contained card games don't need rarity. We'll be reworking this concept to make sure the cards will stay balanced and exciting.
Another point we need to work on is the content of the box you'll get when starting Mage Noir. We want to make sure it's at a reasonable price so that everyone can enjoy it. and we want it to be filled just enough so that you have enough to play with.
Another example of things we'd like to work on is the Mana system. We want to keep the core mechanics like the shared mana pool and the different elements. But we want to make it more interactive, more tactical and more interesting in general. Playing with lots of Mages gave us some very cool ideas and we've put them on hold to take care of the Kickstarter. Now that we have time for game design again we'll try to test those ideas and come back with something even more interesting and practical.
As usual we also have playtesting, balancing and small reworks to do, as well as creating new gameplay experiences, just to make sure everyone finds a playstyle that suits them.
Those are just a few examples of the many things we know we can (and will) improve on the game so that you get sparkles in your eyes whenever you see our new campaign.
That's all for this week Mages!
We've got lots to do so we're back to work!
As we told you last week, you are amazing, just as usual. Have a nice week Mages and may the Circle guard you as well as you guard it.