Weekly update, March 05, 2020
Hey Mages! We wanted to make a quick update to thank you all. Concerning the Kicktarter, the funding goal is coming closer every day! :)
4000 Mages soon!
The other thing we wanted to thank you for is your support on social medias, you're doing awesome! We're coming very close to the first social stretch goal of our campaign which is 4000 likes on facebook. And we're currently at 3734 likes when writing this!
Remember that we'll add a rare card to every starter deck once unlocked! The card is chosen by backers so we'll make a poll when we reach it. Stay tuned Mages!
New art, new card!
We also wanted to show you a little something: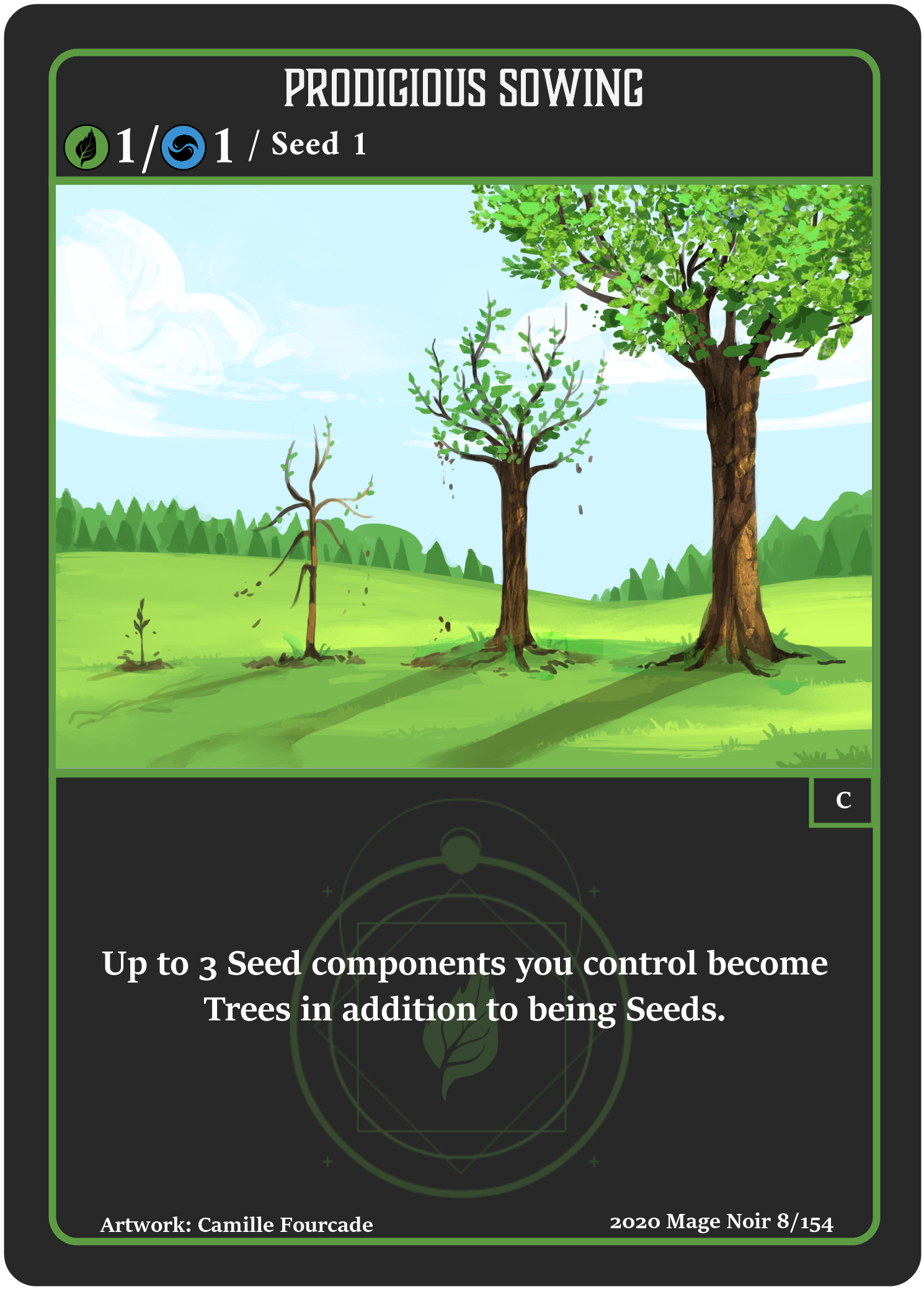 This card represents tremendous growth and as such is a good metaphor for our Kickstarter!
Another artwork to see!
And not a small one since it's a strong card and you get to see the whole creation process!
That's all for this week Mages… Or is it?
This weekly update is pretty quick but we've been posting lots of news, artworks and new stuff every day this week. And we'll keep doing it regularly instead of a big update this week.
You're all great and we'll see you in the next news then! Until then, have fun!