Weekly update, February 13, 2020
Hi Mages! Quick update on the thousand of things we're currently doing!
This week we've been working on a whole lot of different subjects. From convention preparations to kickstarter setup, this is one crazy week.
So what's new since last time?
Rennes en jeu
As we told you before, we went to the Rennes en jeux convention and it was an amazing experience. We met lots of new Mages and playing the game with them was an absolute blast! We thank them a whole lot for their time and truly hope they appreciated it as much as we did.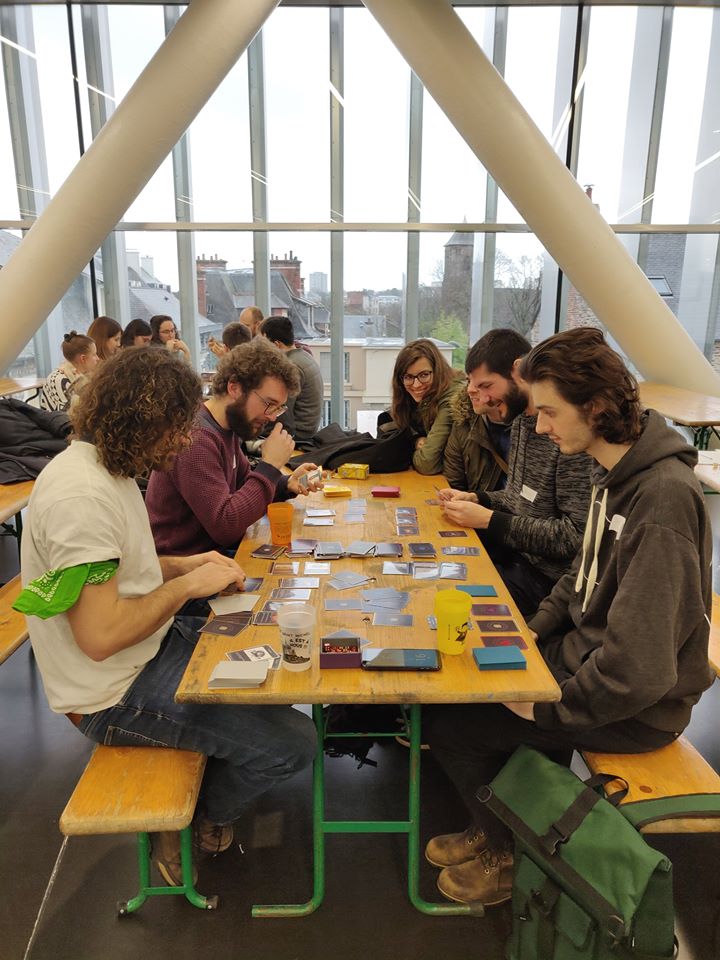 Kickstarter soon!
The kickstarter campaign is coming close and we can now announce that it will start in February 25.
Take note Mages, february 25 is the date!
We're still preparing lots of visual assets and videos, making small tweaks to pledges and stretch goals to be sure to give you the best deals. Make sure to be there on the first day to get an early backer bonus.
Next convention: Cannes
Now that we went to Rennes en jeux and enjoyed it that much, we're now craving for more and plan to go to Cannes. Stay tuned, we'll keep you informed!
Posting lots of stuff
As you can see we've been posting a whole lot of new stuff on our social medias. And it is not gonna stop. We've got lots of other things to show you.
That's all for this week Mages!
Straightforward update today! But that's because we have a lot of things to show you this week and don't want to make any spoiler of course!
Stay tuned Mages, it is only the beginning.